Review: Cloven Hoof - Cloven Hoof
Cloven Hoof

Label: Castle Communications
Year released: 2002
Originally released in: 1984
Duration: 52:09
Tracks: 10
Genre: Heavy Metal

Rating: 4.25/5

Review online: March 16, 2017
Reviewed by: Omni

for:Cloven Hoof



Rated

4.16

/5 (

83.16%

) (

19 Votes

)

Review

Known in their early days for the band members adopting theatrical personas related to the four elements, Cloven Hoof was comprised of vocalist David Potter (Water), guitarist Steve Rounds (Fire), bassist Lee Payne (Air) and drummer Kevin Pountney (Earth). This lineup had previously recorded two demos and an EP entitled The Opening Ritüal. A very different lineup of Cloven Hoof would later release the much acclaimed A Sultan's Ransom, but this early album is overlooked.

Musically, this album plays it pretty safe for NWOBHM in 1984. There isn't anything here that hadn't already been done in 1980 by bands such as Iron Maiden or Angel Witch, even though tracks such as "Cloven Hoof" and "Return of the Passover" show flashes of occult ambition that hint at a greater potential than what's on display throughout this album. The majority of the songwriting was done by bassist Air, who would be the driving force of Cloven Hoof in its later incarnation as well. The muscular riffing of Fire and the rough-edged vocals of Water are the defining elements of this album, with standard NWOBHM fare such as "Laying Down the Law" making up the bulk of the album's duration. "Crack the Whip" offers a hard-rocking metal anthem that is reminiscent of AC/DC. The CD reissue of this album contains three bonus tracks recorded for a 1983 appearance on the BBC Friday Rock Show.

While this album isn't as essential as the music that they would create later on, it's a reasonably strong effort that should appeal to fans of early NWOBHM. Like many other 1980s metal albums, this CD reissue from 2002 has become a bit difficult to track down. It's worth hearing if you can find it. Fortunately, a vinyl reissue is forthcoming this year.

Other related information on the site
Review: A Sultan's Ransom (reviewed by Sargon the Terrible)
Review: Age of Steel (reviewed by MetalMike)
Review: Age of Steel (reviewed by Michel Renaud)
Review: Time Assassin (reviewed by Sargon the Terrible)

Click below for more reviews
Latest 0-9 A B C D E F G H I J K L M N O P Q R S T U V W X Y Z Various Books/Zines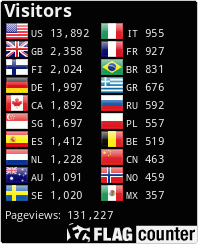 The Metal Crypt - Crushing Posers Since 1999
Copyright © 1999-2022, Michel Renaud / The Metal Crypt. All Rights Reserved.