Review: Condenados - The Tree of Death
The Tree of Death

Label: Shadow Kingdom Records
Year released: 2017
Duration: 34:02
Tracks: 6
Genre: Doom Metal

Rating: 3.5/5

Review online: April 27, 2017
Reviewed by: Sargon the Terrible

for:The Tree of Death



Rated

3.5

/5 (

70%

) (

2 Votes

)

Review

Second album for Chilean Doom band Condenados ("Condemned"). I remember their debut being a decent but uninspired slab of traditional Doom, and was eager to see how their follow-up fared. This album is a bit primitive in the production department, not wielding the heaviness one might want, and it rather reminds me of the sound of Solitude Aeternus' Beyond the Crimson Horizon with its echoing, far-off quality. That said, the songwriting is better than their last disc, with a lot more variety, and less of a dedication to Sabbath imitation. The riffs are solid, and guitarist Fernando Vidal still possesses a smooth, clear voice that gives this the proper archaic vibe. This is enjoyable without being groundbreaking, and classic without being too retro. The songwriting is inconsistent, and some of the songs are a bit faceless, but overall this is cool.

Click below for more reviews
Latest 0-9 A B C D E F G H I J K L M N O P Q R S T U V W X Y Z Various Books/Zines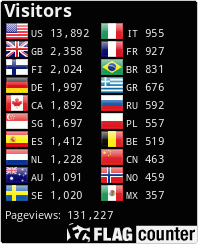 The Metal Crypt - Crushing Posers Since 1999
Copyright © 1999-2022, Michel Renaud / The Metal Crypt. All Rights Reserved.