Review: Kerasphorus - Kerasphorus
Kerasphorus

Label: Hells Headbangers
Year released: 2016
Duration: 30:11
Tracks: 6
Genre: Death Metal

Rating: 4/5

Review online: May 5, 2017
Reviewed by: Sargon the Terrible

for:Kerasphorus



Rated

2

/5 (

40%

) (

4 Votes

)

Review

This is the band formed by former Angelcorpse mainman Pete Helmkamp a few years ago, and the band has released two demos so far. This is a compilation of both those demos in one package, and seeing as how Angelcorpse are apparently a going concern again, I am not sure if this means that is it for Kerasphorus or if they will continue. Though I am not sure how much point there is in that, as the two entities sound very, very similar. Kerasphorus are a bit better produced than Angelcorpse usually are, and a bit more chaotic, but otherwise it would be hard to tell them apart. Since I think Angelcorpse fucking rule, I don't call that a bad thing at all, and I for one hope that this is not the last of Kerasphorus.

Other related information on the site
Review: Cloven Hooves at the Holocaust Dawn (reviewed by Sargon the Terrible)

Click below for more reviews
Latest 0-9 A B C D E F G H I J K L M N O P Q R S T U V W X Y Z Various Books/Zines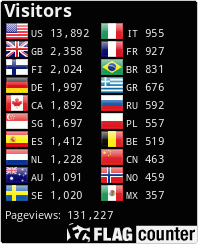 The Metal Crypt - Crushing Posers Since 1999
Copyright © 1999-2022, Michel Renaud / The Metal Crypt. All Rights Reserved.