Review: Coffeinne - Circle of Time
Circle of Time

Label: Rock Estatal Records
Year released: 2016
Duration: 48:23
Tracks: 10
Genre: Heavy Metal

Rating: 3.75/5

Review online: May 20, 2017
Reviewed by: MetalMike

for:Circle of Time



Rated

3.33

/5 (

66.67%

) (

3 Votes

)

Review

Coffeinne is an oddly named but otherwise highly entertaining Melodic/Power Metal band from Spain. Their first album is called Circle of Time and at first I wasn't overly impressed but each time I listened, more and more of their catchy choruses kept getting stuck in my head. First, it was "Isolated" then "Fragile" and finally "Fallen Angel." The vocals are gritty but clear and the guitars are sharp with some acrobatic lead work. Everything is brought together with just enough keyboards to provide a backdrop for the rest of the instruments and the songwriting is quite mature for a band that's only been together since 2015. The band I think of most when Circle of Time is on is Hibria. Coffeinne plays the same driving yet melodic style of Metal. If you enjoy the gents from Brazil put Coffeinne in your playlist next.

Click below for more reviews
Latest 0-9 A B C D E F G H I J K L M N O P Q R S T U V W X Y Z Various Books/Zines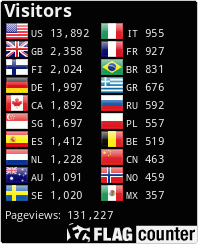 The Metal Crypt - Crushing Posers Since 1999
Copyright © 1999-2022, Michel Renaud / The Metal Crypt. All Rights Reserved.