Review: Crurifragium - Beasts of the Temple of Satan
Beasts of the Temple of Satan

Label: Invictus Productions
Year released: 2017
Duration: 31:39
Tracks: 11
Genre: Black/Death

Rating: 3/5

Review online: May 20, 2017
Reviewed by: Michel Renaud

for:Beasts of the Temple of Satan



Rated

3.13

/5 (

62.5%

) (

8 Votes

)

Review

This is some very raw, lo-fi, no-frills blackened death metal that literally takes no prisoner. A lot of parts here are so damn messy that I don't know what I'm listening to, yet it somehow manages to draw me in. I guess you have to be in that mood. Having a bad day? Spin some Crurifragium! This stuff sometimes sounds like each band member was doing his own thing on his side without being aware of the others, and they put it all together. Sounds like a mess? It is, and for some reason, it works. Not every band out there can pull that off.

Other related information on the site
Review: Black Seed of Bestiality (reviewed by Michel Renaud)

Click below for more reviews
Latest 0-9 A B C D E F G H I J K L M N O P Q R S T U V W X Y Z Various Books/Zines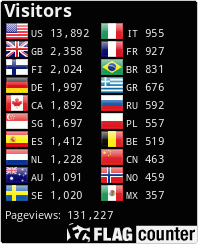 The Metal Crypt - Crushing Posers Since 1999
Copyright © 1999-2022, Michel Renaud / The Metal Crypt. All Rights Reserved.