Review: Conspiracy - Reincarnated
Reincarnated

Label: Pulverised Records
Year released: 2006
Duration: 41:39
Tracks: 8
Genre: Black Metal

Rating: 3.75/5

Review online: September 1, 2006
Reviewed by: Sargon the Terrible

for:Reincarnated



Rated

2.17

/5 (

43.33%

) (

6 Votes

)

Review

This is the debut of one-man band Conspiracy – the one from Holland, as there are about 8 bands named Conspiracy listed on The Metal Archives. This is a Ukrainian guy who calls himself Carpathian Wolf, which would be a much cooler name for a band. He's been knocking around since about 1988 or so, but this is him finally recording a full-length after a move the hell out of Russia.

This is a pretty cool CD. Granted, there's nothing fans of Enthroned or Deicide have not heard – there's nothing new here. But the riffs are solid, the production is sharp and heavy, and the whole is very enjoyable. This is not all hyperspeed, so it's more like old-school songwriting with a more modern recording. I'd like to say this is especially awesome, but really, this is workmanlike but not exciting. Reincarnated is a good listen for Black/Death fans, but not more than that. Wolf does show he's an old-school guy by having the once-great Dan Seagrave provide the cover art. I say 'once-great' because for the guy who painted classic covers like Left Hand Path and Like An Everflowing Stream the cover painting is fairly lame. It looks like a bad DM album cover, when this music would have been better served by a B&W portrait of Carpathian Wolf waving an axe – it would be more the kind of cover to grab the attention of this disc's target audience.

Other related information on the site
Review: Concordat (reviewed by Sargon the Terrible)
Review: Irremediable (reviewed by Sargon the Terrible)

Click below for more reviews
Latest 0-9 A B C D E F G H I J K L M N O P Q R S T U V W X Y Z Various Books/Zines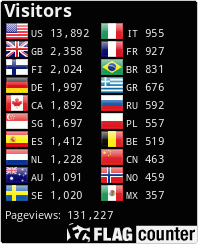 The Metal Crypt - Crushing Posers Since 1999
Copyright © 1999-2022, Michel Renaud / The Metal Crypt. All Rights Reserved.